Posted by Alexa Keller on Jul 23rd 2020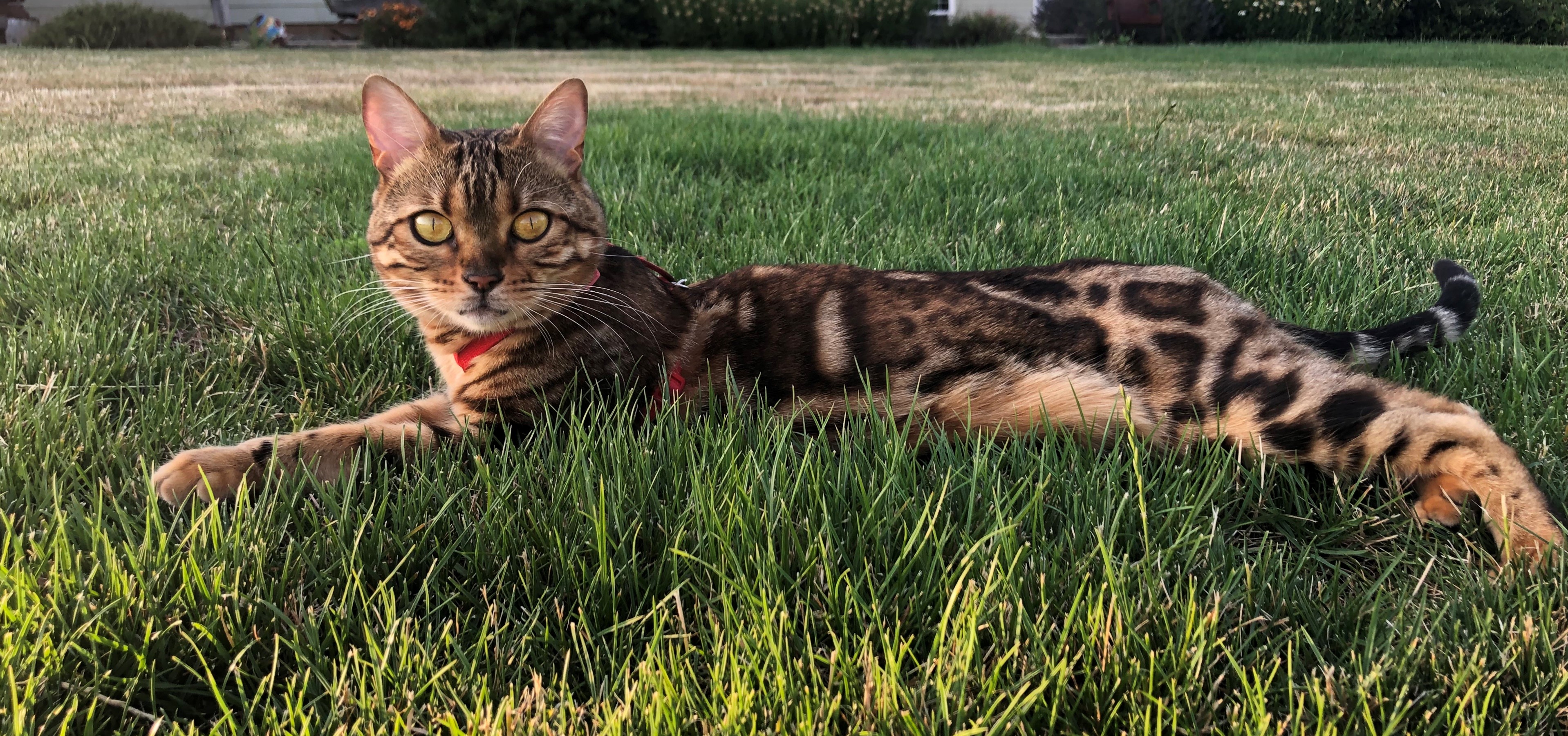 What is CBD? Cannabidiol (CBD) is one of many cannabinoids found in hemp. CBD is anti-inflammatory, pain relieving, and promotes bone growth. CBD is also an adaptogen, meaning it helps the body adapt to imbalances and stressors. Almost all vertebrates have endocannabinoid systems (ECS), so animals, like humans, can benefit from it.
Research has shown that providing CBD to your pet at ALL stages of life impacts their overall well-being. As we know, each animal is unique and will react to their environments differently. Here are some of the ways we have seen CBD benefit animals:
Pain Relief

Aids with stiffness in joints, inflammation, injuries, disease, etc.

We have seen animals, especially older, become more active, start playing again, jump on the bed, etc.

Anxiety/Nervousness

Animals experience this at any age due to separation, traveling, noises, trauma, etc.

Can help ease and calm them.

Sluggishness/Hyperactivity

This is caused sometimes by age, breed, etc.

Since CBD helps regulate the body, it can help an animal become more active (if sluggish) or calm them (if hyperactive).

Homeostasis

Overall, CBD helps bring bodies into balance.
CBD can help with a myriad of symptoms and every animal responds differently to it.
As the mom to a Bengal cat, Athena, I go to all lengths to aid her in living her best life. Finding the best product takes time, research, and care. When I tell people, I give CBD to Athena, they are often surprised because she is young and healthy. The reason is simple, the healthier she is, the higher her quality of life is and will continue to be. By taking care of her now, I am supporting her in the future. She is also highly active (indoors and outdoors) so this keeps her feeling good in her body.
---
With all fur babies in mind, we formulated two unique blends of CBD Pet deLight to aid them: Pumpkin Seed Oil blend and Salmon Oil blend. Below is a breakdown of some of the reasons we chose these oils.
Pumpkin Seed Oil Benefits:
Anti-inflammatory
Anti-fungal
Antioxidants and essential fatty acids help:

Urinary/bladder function
Kidney function
Prevent urinary tract infections
When taken regularly, it can promote an animal to consume more water thus flushing and detoxing the urinary/bladder tracts

Helps with constipation and diarrhea
Supports heart health
Supports healthy coat and skin
These are just a few of the amazing benefits. The pumpkin seed oil used in our product is 100% organic.
Salmon Oil Benefits:
Rich in omega-3 fatty acids (DHA and EPA)
Supports the immune system
Supports heart health
Anti-inflammatory
Supports healthy coat and skin
Supports neurological health, cognitive function, and vision
Supports fertility
These are just a few of the amazing benefits. The salmon oil used in the product is sustainably sourced and derived from human grade salmon.
**All oils, especially salmon oil, are affected by light and temperature, so please store these bottles in a cool, dark place.
Taste Preference:
While all these benefits are exciting to provide your pet, please be aware that each animal still has their own taste preference. Salmon oil is a specific flavor and we have found that pets either really like it or really dislike it. Pumpkin seed oil is a milder flavor and better for sensitive/particular animals (Athena prefers the pumpkin seed oil).
Dosing:
Dosing is based on weight. Start at a small dose and work your way up to find the correct amount. Some animals have more intense experiences (like severe anxiety or an injury/illness) and may require a higher dose. Please use your intuition and find what is best for your pet.
You can apply it on their food, a treat and in some cases, directly in their mouth. I give Athena freeze-dried chicken treats and put the drops directly on the bites. When I travel, these pre-made CBD treats come in handy and I do not have to bring the bottle with me. Any porous treat would work.